Case Manager of the Month: August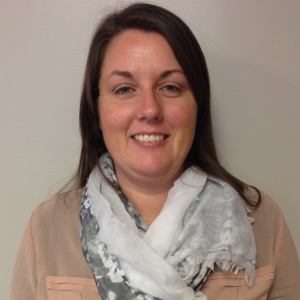 Kelly Dobson was nominated by Laurie Ross, the mother of an individual Kelly serves. Laurie wrote, "Kelly is great to work with on our waiver program. She has a great personality in that she is friendly, caring and she is professional, efficient and knowledgeable. Even when we make big changes to our plan, she handles all the special requests well. Keeping up with my special needs child can be exhausting but Kelly helps me get through."
Kelly writes, "My name is Kelly Dobson and this is one part of what defines me as a person, my name. However, there are many other things that make up ME. I am a wife to my husband of 18 years, as well as a mother to two beautiful girls. I am a graduate from Saint Joseph College in Rensselaer. I graduated with a Bachelor's of Science in Elementary Education. This is my journey based upon the labels that are visible to others.
However, the other part of ME is not visible to others unless I have told them about it.
"It all started when I completed one year as a teacher's aide and then taught for two years in fourth grade. During this time, I learned a lot about patience and looking for ways for children to expand their thinking. This practice turned into more when talking with parents of the children. I have always looked at ways to assist in improving one's thinking by taking what they know well and expanding it into more complex situations. I have also never accepted the words 'this cannot be done' or 'this is too hard.' Yes, if you look at the big picture, something may look like it is not an achievable task, but when you break things down, all things are achievable no matter who you are or what label you have.
"I have applied this skill/mindset throughout my career as a case manager for over a year now. Yes, everyone has a label, but it is the group around you that assists with achieving things far above the labels. So, I like to say, 'do not let a label interfere with achieving what you want in life.' Use others around you to assist in accomplishing your dreams through hard work, never giving up, and keeping yourself moving forward, even if you stumble. DO NOT STOP yourself from doing what you want in life."
If you would like to nominate your Case Manager for this award, please contact us at customerservice@gotoipmg.com.