Case Manager of the Month: December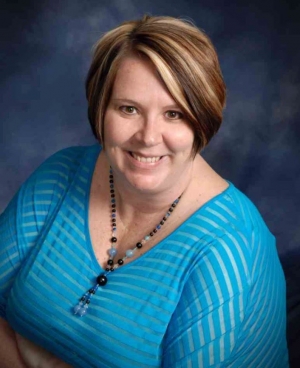 Kelie Killu was nominated by Angela McGinnis, the mother of an individual that Kelie serves. Angela shared that her case management experience has not always been positive in the past, and noted that she knows she can be difficult to please because she is picky when it comes to her son. Angela said that Kelie turned that experience around. She stated, "Kelie goes above and beyond what is expected to find resources for my son. Kelie shows that she truly cares about her clients and I feel that she has become an extended member of the family."
Kelie writes, "Hi! My name is Kelie Killu. I have been a case manager with IPMG for over 10 years. I absolutely love my job, even when under stress; it brings me joy to help those that I serve.
"I was born and raised in the Terre Haute/Brazil area. I received my Bachelors in Criminology with a minor in Psychology in 2001 from Indiana State University. While in college and directly following graduation, I worked as a direct care staff and house manager for a residential provider in Terre Haute. I was offered a position as a Program Director with the same company and quickly moved to Indianapolis in December 2005. I worked on the residential side as a Program Director until February 2009 when I started with IPMG.
"Outside of work I am a wife, mom and 'nana' (yes, I have grandkids). I have been married for 9 years to the love of my life, my wonderful husband, Winston. Prior to meeting him, I was a single mom of two amazing kids. My beautiful daughter Lyric (22) is working toward her goal of becoming a teacher/school administrator through life experience and college classes. My handsome son JaCoi (15) is a sophomore at Cathedral High School. He loves playing basketball, throws shotput and discus for the track team and is a strong advocate for equal treatment of people of all races, religions etc. both in school and out. Winston was the missing piece to our family's puzzle as well as his daughter Lena (26) who now has three little ones (2 girls and a boy), so yes! I am 'Nana' and I love it!
"I am a HUGE Steelers fan and I the majority of my Sunday afternoons waving my Terrible Towel with a group of friends while watching the games on TV. I also enjoy couponing and teaching others to save as much money as they can when they shop!
"IPMG allows me to do what I love, which is helping others with the added flexibility of working from home and being able to schedule my day to make myself available to our family's needs. I have had many jobs in my life and I can honestly say this is by far my favorite. I have learned so much during my time at IPMG and have gained some valuable friendships along the way!"
If you would like to nominate your Case Manager for this award, please contact us or send an email to customerservice@gotoipmg.com.